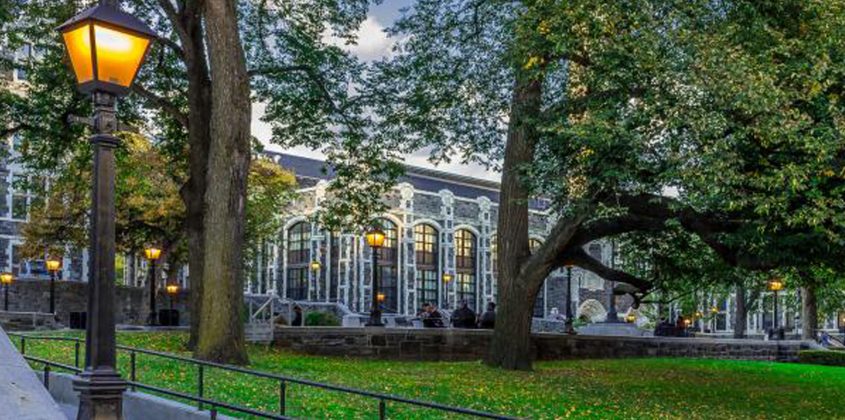 5.38 MIL

GALLONS SAVED

$71K

MONEY SAVED
1 YEAR TIMEFRAME
236 UNITS
BEST's Smart Energies Strategies saved CCNY thousands
Challenged with the task of optimizing and minimizing property energy use, the Towers at City College of New York sought out assistance from Better Efficiency Solutions & Technology, a leader in the energy efficiency realm. Through BEST's Insight Energy Report and Smart Energy Strategies, CCNY identified solutions to increase cash flow at their property while reducing water and energy consumption. One of the ways to do this was to replace old and inefficient plumbing fixtures with ultra-high efficiency ones.
THE PRODUCTS
Under the recommendation of BEST, the Towers at CCNY replaced outdated 2.89 GPF toilets with Niagara dual flush 0.5/0.95 GPF toilets. Niagara products, utilizing patented vacuum-assist Stealth Technology™, save up to 77% more water than industry standard toilets, while being backed by a 10-year warranty. They are also WaterSense certified and boast the lowest GPF on the market to date.
The Towers also replaced old 2.38 GPM showerheads with 1.25 GPM fixtures, and installed 0.5, 1.0 and 1.5 GPM kitchen and bathroom aerators. Niagara showerheads and aerators utilize patented Equiforce™ Technology, a pressure-compensating technology that guarantees a powerful, consistent flow rate regardless of available water pressure.
THE RESULTS
The retrofit was completed in 2017, and a total of 236 outdated toilets were replaced for Niagara fixtures. Over the course of a year, the Towers at CCNY experienced a 53% increase in water savings, which equated to over $71,000 saved for the property. The installation of Niagara toilets with flapper-less Stealth Technology also led to a decreased amount of time dedicated to maintenance, as well as fewer leaks.
DOWNLOAD PDF
Back to Case Studies