Toilet's technology helps protect environment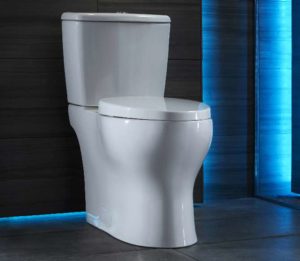 NIAGARA CONSERVATION unveils its
Stealth Phantom ultra high-efficiency toilet. Its
Stealth flush chamber and air transfer system combine
to deliver a quiet, powerful flush that thoroughly
evacuates the bowl. The white two-piece toilet
operates at a flush rate of 0.8 gpf, and its EZ Height
design and elongated bowl make for easier use. An
extended footprint design should cover an existing
footprint; the toilet's rough-in is 12 in.
www.qualifiedremodeler.com
DOWNLOAD PDF
Back to News